Business Process Analysis
TDP360 LLC helps clients analyze their current business processes as they relate to CAD, 2D drawings, how drawing data is used, if and how 3D CAD data is used, PDM and PLM, and all peripheral processes. We help you understand how you do business today and help you plan how you will do business tomorrow. Many implementations of MBD and MBE initially struggle or fail because processes were inadequately understood and mapped. This includes current processes, how business is done today and why it is done that way, and how business will be done tomorrow. Detailed studies are done using formal methods or less formal methods depending on client preference.
We can help you fully or partially automate your processes, eliminate unnecessary steps, take advantage of reusing digital data, your CAD models, PMI, and related data. Want to become a digital factory? We can help.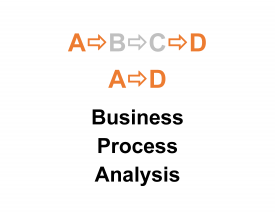 We help clients analyze and optimize:
Dimensional management processes
GD&T
ISO GPS
Tolerance analysis
Measurement and data reporting
MBD and MBE processes
Engineering practices and standards
CAD and design practices and standards
TDP360 LLC teams up with MBD360 LLC in our Business Process Analysis services.