About Bryan R. Fischer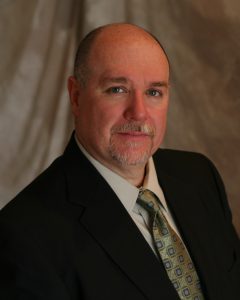 With over 35 years industrial experience, Bryan is an author, mentor, trainer, and recognized leader in GD&T, GPS, Model-Based Definition (MBD), Model-Based Enterprise (MBE), tolerance analysis, dimensional management, and engineering standards. Bryan has written many books and articles on GD&T, tolerance analysis, engineering drawing and modeling practices, 3D CAD practices, Model-Based Definition (MBD), Model-Based Enterprise (MBE), and understanding engineering drawings (print reading). Bryan has advised large and small companies in many industries for many years, and he has trained thousands of people around the world.
Bryan is a longstanding member of ASME and ISO standardization activities. In addition to his GD&T and related work, Bryan has been a leader in standardization and research and development in 3D MBD, MBE, and PMI for the last 15 years. He works with several groups and consortia related to 3D data, such as STEP and QIF. These groups focus on 3D standards and 3D CAD data, industrial applications of 3D data, and testing how 3D CAD data is used and translated from one format to another. His varied experience puts him in a unique position, as he has an advanced understanding of traditional engineering approaches and standards of the drawing-based era and modern digital 3D model-based workflows.
Bryan has assisted all the major CAD companies and many software companies to help them understand PMI, GD&T, GPS, MBD, and MBE. From 2011-2014 Bryan created the PMI Test Cases for NIST, a set of 3D annotated CAD models designed to evaluate software's GD&T capabilities. The PMI Test Models are used by CAD companies to evaluate their 3D GD&T and PMI capabilities. The PMI Test Models are also used by OEMs and other software companies to evaluate their progress and status in the use of 3D PMI. We help shape the future of design, manufacturing, inspection, and assembly workflows. We can help you and your company too.